Wolverhampton Coach Hire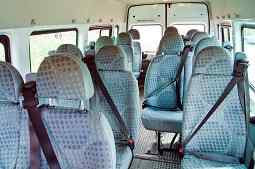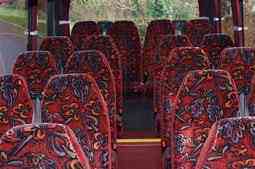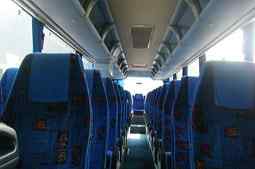 Wolverhampton, a famous city for wool, is today's Metropolis borough of West Midlands in England. Initially the city was a market place, venturing highly in the profitable wool trade. After industrialisation, Wolverhampton diversified its trade portfolio to include mineral mining (coal and iron ore) and manufacture of industrial goods (motorcycles, steel and cars).
On the other side, Wolverhampton is a lovely place to visit with wonderful landmarks and a rich cultural history to teach the whole world. To get around conveniently, you will need a Wolverhampton coach hire, especially if travelling as a group. As Coach Hire Wolverhampton, we have affordable minibus hire packages to ensure you enjoy your West Midlands holiday better.
When you require minibus hire in Wolverhampton, we are more than glad to provide a suitable vehicle from our diversified fleet. We own everything from 6 seater buses, to 42 seater, 53 seater and even 72 seater minibuses. We like to see you travel as a group, all the while enjoying on board amenities that we supply on request. With a fully serviced and insured minibus from us, you are definitely ready to enjoy the attractions that make Wolverhampton city famous.
What to Do While in Wolverhampton
A lot of the buildings and monuments in this city are somehow connected to a history that dates way back to 600. Wolverhampton was originally occupied by the Mercian angles and the West Saxons, whose culture greatly influenced the architecture and traditions preserved to present day. In your luxurious and affordable coach hire, here are some splendid places you should definitely visit:
St Peter Church
Its brilliant gothic architecture on the outside will spark your interest in taking a peak at what's inside. It was constructed in the 15th century a time when a monastery was highly needed in the area. Outside the church is the Statue of Lady Wulfrun, who championed for the construction of the church. The semi-circular symmetry of the church's Alter is enchanting, so is the lovely arranged of the seats and gothic murals on the walls.
Moseley Old Hall
This is a farmhouse, pristinely designed with Elizabethan architecture. It is said that King Charles II once found refuge in building during the battle of Worcester in 1651. For the lovers of history, this place is rich with it; from the bed where the King slept during his exile moment to the priest hole where he hid when troops came looking for him. The farmhouse is also home to indigenous plants that were once grown in the 17th century. The garden orchard glows divinely in the sun and the occupants still dress in 17th century fashion. You can also enjoy some freshly baked biscuits and cakes, downing it with a fresh drink from the café within the premise.
Wightwick Manor
This is one of the buildings in Wolverhampton that benefited from the Arts and Craft movement. The entire Wightwick Manor is designed by great artists in the Victorian error, so no doubts there will be plenty to see. The interior is utterly magnificent with enticing art panels from the famous William De Morgan. Everything is beautiful crafted and marry together to form the best Victorian décor you will ever see—from furniture, windows, to chandelier. The Wightwick Manor is a perfect place for a travelling group, with plenty of grounds to explore as you take in the serenity and freshness of the well-manicured gardens.
Grand Theatre Wolverhampton
The Grand Theatre is a blend of beautiful craftsmanship and a rich crimson theme. It carries the famous dome shape characteristic of Roman arenas, and the adequate lighting gives this theatre a feel like something from the Beauty and Beast story. When it's time for a show, you will be glued to your seat and left in stitches by the hilarious performances that happen on stage. The theatre also hosts great orchestral performances and contemporary music events for the urban crowd.
Events in Wolverhampton
Tribute in the Park, a West Midlands music event (Sept 11 2015)
Dog Fashion Disco and Psychostick (Sept 12 2015)
Aladdin, A Magical Pantomime Adventure (1st Jan-10th Jan 2016)
Joshua Bell, Academy of St Martin in the Fields, Symphony Hall (2nd Jan 2016)
Mark Padmore & Paul Lewis Performance, Birmingham Town Hall ( 3rd April 2016)
Dallas Symphony Orchestra at Symphony Hall (12th April 2016)
Edward Gardner and the National Youth Orchestra (5th August 2016)
Mamma Mia, Birmingham Hippodrome (8th August- 13th August 2016)
Why Choose Us
Coach Hire Wolverhampton has already curved a niche for itself in providing Wolverhampton Coach hire services to clients. We have served several travelling groups in the past, so we know how to tailor our minibus hire in Wolverhampton packages to greatly favour your itinerary. Whether it's a 6 seater economic coach or a luxurious 72 seater, we will get the right vehicle for you, tailoring it to your liking and comfort. Our staff comprise of professionally trained drivers who are experienced and quite friendly to clients. They will also be your guide for the day, in case you are in Wolverhampton for the first time.
All our Wolverhampton Coach Hire buses ply to all road networks found within the city. So it doesn't matter where you are; just give us a call and a minibus will be availed to you. Visit our website www.coachhirewolverhampton.net to view our selection of buses and book your first minibus hire in Wolverhampton.
WHY CHOOSE US
Coach Tracker
Flights monitor at all airports
Manage your booking
Printer friendly tickets
G.P.S System
Specialised GPS system Pick you up on time
Timetables
Excellent time keeping
Avoid train delays
Switch to coach to avoid rail disruption
Save money
Save money on all coach sizes
Travelling with us
Voted number 1 for customer service
Luggage capacity
All vehicles have luggage capacity depending on the number of people
---
Online Exclusives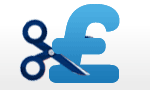 Lowest Rates Guaranteed save money on all sizes coaches.
Creditcards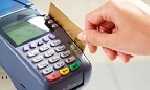 All Credit Cards Accepted
( charges may apply )
Business Accounts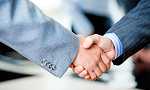 Business Accounts and Contract Work welcome.
Travel to Europe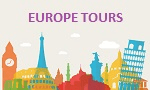 Travel to Europe- All inclusive
24 hours service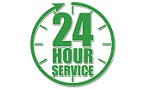 24 hour service 7 days a week.
Airport transfers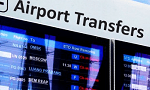 Airport transfers Free parking included at all airports.